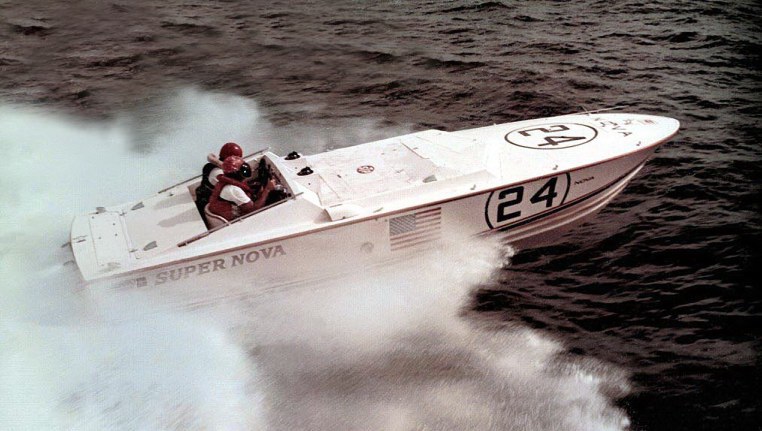 The SuperNova24 Raceboat
If you come to see a car you have come to the wrong website!
The NOVA MARINE 24
The NOVA MARINE line is part of a long and somewhat forgotten history. Many of today's boats from the out right racer to the humble center console, fishing boat started from a few original boat line's.
Many of them owe their start to a little Florida based company named Nova Marine that only made two, short run boat lines in the late 1960's to early 70's.
The NOVA's designer Allan "Brownie" Brown was there as part of the original "Brat Pack of Thunder Boat Row". Florida's performance boat builders of the 1960's, 70's and 80's.
SuperNova 19.com & SuperNova 24.com with some help from a lot of friends is all I know about these boats along with some information on the rest of the Brat Pack that you may or may not know so check it out.
If you have one of these historical boats from these guys, any information or I don't have it right somewhere please let me know. I want to know! Getting information out of these guys is like pulling teeth and history is being lost every day.
So if you know something speak up!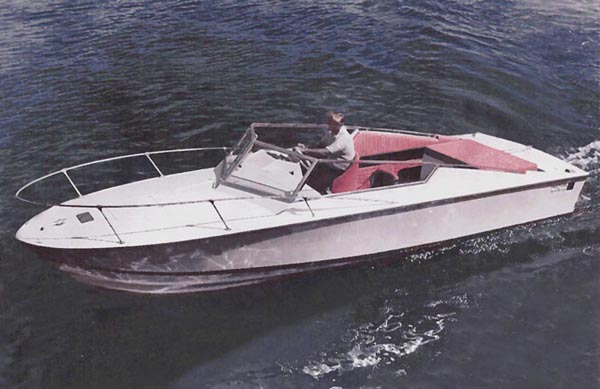 The First Nova24 Production Boat.
________________________________________________________________________
Any Nova 19's or Nova 24's we are aware of For Sale will be listed in the
Nova Registry
section along with any information we have.
________________________________________________________________________

The SuperNova19 Network